A blogger friend, Shengkay, asked me to design her blog for the second time – and this one is in WordPress. She wanted black and red as the color of her new lifestyle and fashion related site.
This is what I came up with: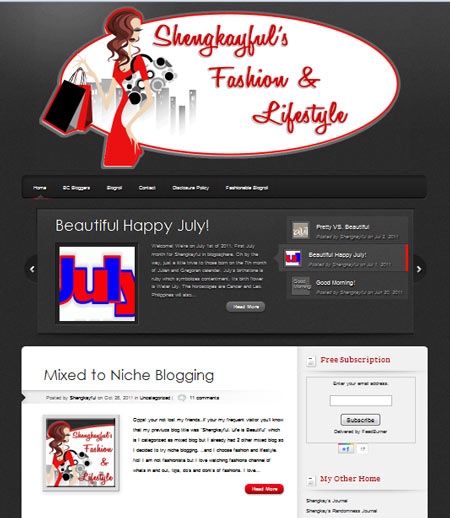 A sleek navigation bar (I love the red color on the nav bar as you scroll on the items in the navigation bar), featured post slider and widgetized sidebar and footer are among the features of this template.
You can give Shengkay a visit to her blog by clicking on the image above.