Friends, I'd like to present to you the first pre-made design for WordPress from Techie She: the Alynna design.
The Alynna Design is built on Genesis Framework, a premium theme from StudioPress. It is a search engine optimized theme and comes with automatic updates, so you're sure that you can have your WordPress and WP Theme updated without the need for additional support.
You can select among the following posts and pages layout for your site's default design or set each individual post or page to any of the following layouts: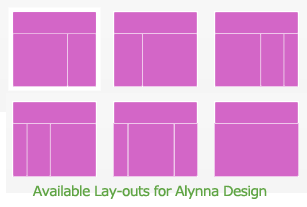 The total cost of having this pre-made design installed on your site is only $25.00. It includes installation and edit of header to reflect your site's title and tagline. For more information, be sure to read the terms of service. You can also contact me for inquiries and clarification.
Learn more about this theme —> Genesis framework