Have you read my post about one of the sites where I am earning from blogging? (If not, click here -> Earning With Sponsored Reviews). I actually shared it in my Work at Home Wife and Mother blog sometime ago and if you had read that post, I hope you had joined the site by now or you might be missing a lot!
I just got my biggest online deal so far from this site. Here's a snapshot of the payout that I had received from them.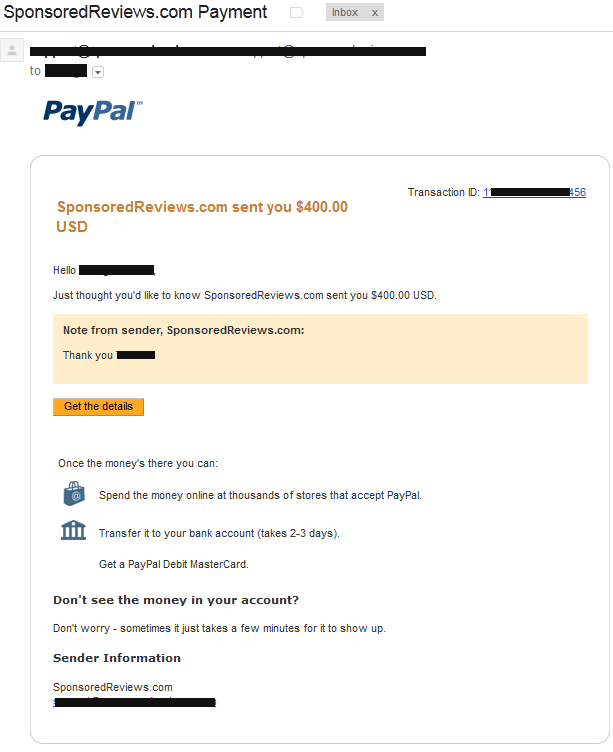 The offer was actually $800 for a post and even though I earned only 50% of that (the site keeps 50% of the earnings), $400 is not bad for a 200 word article, right?
I'm not sharing this to boast but to prove to you that it is really possible to earn (big) in blogging. You can see more earning online opportunities at my other blog, WAHWM or proceed to the sign-up page of Sponsored Reviews by clicking the banner below:

Good luck and happy earning!