Are you trying to earn online but are running out of ideas? Based on my observation, more and more home entrepreneurs are creating crafts out of beads and selling (and earning from) them online.
There are different kinds of beads that are available in the market right now – thanks to globalization that has shrunk the world. We can now have access to high quality and unique beads from other countries like India, Bali, China and Turkey. Examples of these are the gemstone, metal, resin, wood and nut, seeds, shells and pearls, and glass beads. These can be available online via sites like the Beadsbarn or on your local store.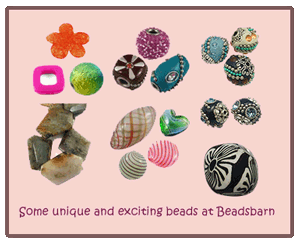 With creativity and ingenuity, you can turn these beads into wonderful works of art such as, but not limited to, rings, earrings, bracelet, necklaces, brooches, bangles, and other gift items. I remember that there was even a time when we created a bag (or at least its design) out of beads as a school project. Others make lamps and other home decor out of it. What other product can you think of?
"I am totally lacking in creativity or anything related to arts," you might say. Well, don't count yourself out just yet. Although inate artistic ability is a plus, you can still create wonderful products even if you are less gifted in the field of arts. Lots of resources are available through books, the internet or various organizations on how to make wonderful crafts out of beads – you just need to be a bit resourceful.
So, do you think you will give earning online through beads a go? What are your thoughts on it?