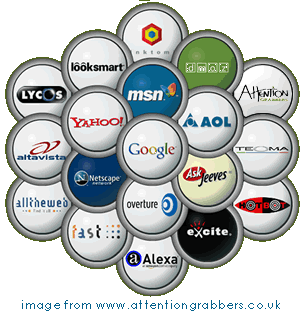 Is your blog or website optimized for search engines?
While it is true that we, as webmasters, should create a website to be visited and write articles to be read primarily by people, there's no denying that we also have an important constant visitor on our sites – the search engine robots. These automated web crawlers browse the net using some kind of method to index our sites for faster searches. A well-optimized site will increase your chances of landing on the first few pages of the search results and oftentimes convert to more visitors, popularity, subscribers and income for your site. Landing on top of the search results will be like having free advertisements courtesy of Google, Yahoo, Bing and other similar sites.
This is the reason why a lot of webmasters focus on SEO. Since a lot of major search engine sites like the ones I mentioned in the preceding paragraph offer tips on how to optimize your site for SEO (according to their own logarithms), a lot of webmasters just do their own DIY-SEO-ptimization. However, to those who can afford or probably have a lot more at stake and more to gain from search engine machines, they will probably go for the services of professional search engine optimizers.
Anyway, this should not to be considered as an endorsement of this particular company but since we're on the topic of SEO companies, I'd like to mention one of the companies that I came across while browsing the net. It's the Cutting Edge Web, a Toronto-based company that claims to specialize in leading edge SEO by using intelligent strategies and viewing SEO from a comprehensive perspective. Cutting Edge Web also offers other services such as web design, web videos, web marketing, studio rentals, acting reels and virtual business cards. You can visit them too if you want to learn more about these products.
Of course, there are other companies that offer SEO services and as I've said, you can also do-it-yourself if you're willing to learn. Just make sure that your site is optimized for search engines to make the most out of them but is still readable and can be enjoyed by humans.