This post brought to you by Advanced American Telephones. All opinions are 100% mine.
Have you heard of the CLP99383 handset? I had the privilege of receiving this handset for free from AT&T in exchange for an honest review here on my site.
We still have a landline at home – and this handset offers the same features that we like for our landline phone: caller ID announce, caller ID/call waiting, intercom between handset and base station, mute key and digital answering machine. Unlike our current phone though, this from CLP99383 handset from AT&T is expandable to upto 12 handsets.
Connect to Cell Technology
What makes this handset unique is that it features the connect to cell technology that allows you to receive and make up to two cellular calls and one landline calls – all at the same time. It is a convenient feature since you can just connect your cellphone via bluetooth to the handset when you are at home, leave it there and don't have to worry about missed calls since you can hear and take the call from any of the handsets. And because it has a built-in USB dock, it charges your cellphone, too! Very convenient indeed!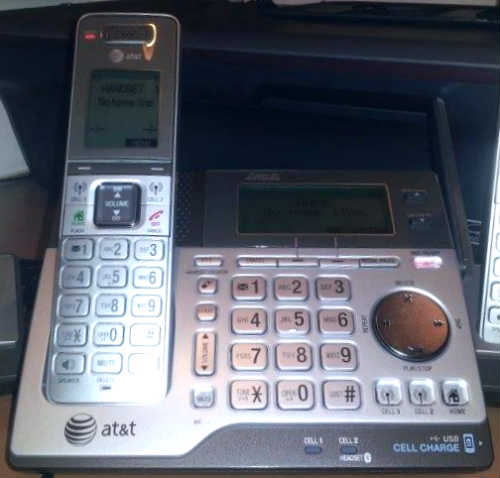 This phone also has a downloadable phonebook directory. You can download upto 6,000 contacts from your cellphone to the cordless handset.
Can't leave your phone because you are waiting for a message? There's a mobile notification feature that you will love. If your Android phone receives a text, social media update or email, the handset beeps and shows the kind of message received. Even calendar reminders can be received from the system. Cool, right?
After a hard day's work, just connect your phone to this phone system and enjoy spending time with your family without carrying your cellphone around the house (that's more quality time). This CLP99383 will do the "checking" of your phone for you (thanks technology!).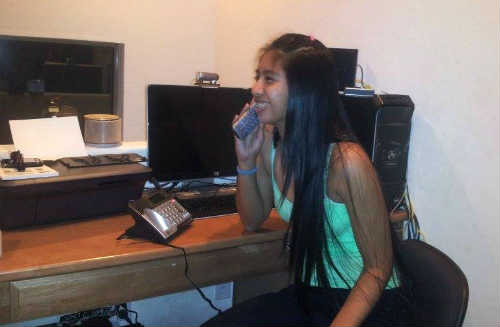 This phone is available at AT&T and after watching this video, I am positive that you'll want to check it out too!