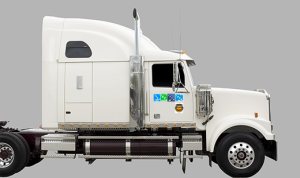 Drones have received a lot of press lately. Both the skies and the media are buzzing with this controversial new technology. Known officially as unmanned aerial vehicles (UAVs), drones have been sensationalized in military operations. They have also generated many privacy concerns. The public is right to be apprehensive about the potential abuses of these devices. Still, many are beginning to recognize their commercial benefits.
Logistics and Transportation
Amazon made headlines when the company announced an ambitious program to begin using drones to deliver products to customers. Under this plan, a buyer could potentially receive their goods in as little as an hour after an online purchase is made. Moving at the speed of demand, drones servicing the geographical areas surrounding regional warehousing centers would be dispatched directly to the buyer's location. If successful in test markets, consumers may eventually become accustomed to accepting delivery of their favorite merchandise from robotic messengers.
Cartography and Geo Sciences
One of the primary uses of drones has always been aerial surveillance. Beyond spying on enemy positions, UAVs are also good at collecting data for commercial applications. A vast amount of geological and terrain data can be accumulated in a short span of time using specially designed information capturing devices. When these devices are mounted on a fast moving and highly mobile drone, maps can be quickly updated with current information. Not only can this help to streamline transportation routes, it also gives scientists a better understanding of the Earth's natural processes.
Agriculture Uses
Crop dusting is dangerous work. Pilots train for years to develop the special skills necessary to operate an agricultural aircraft safely. When these low flying pilots make mistakes, lives are often lost. Drones can be programmed to perform the function of spraying fields without the need to put a human operator's life in danger. Not only can unmanned aircraft eliminate the human cost of life caused by pilot errors, they can also apply these expensive chemical sprays more accurately and efficiently.
Emergency Disaster Relief
In the middle of a major natural disaster, immediate access to supplies is critical to survivors, and drones have the ability to quickly service disrupted regions. Outfitted with heat imaging tools, they can also assist in search functions while delivering necessary relief to those in need. Larger drones may eventually be capable of transporting injured survivors to nearby healthcare facilities.
Some are concerned that the reckless use of these vehicles presents a hazard to other aircraft and people. Regulators are currently working to develop safety and legal guidelines for their operation, and eventually consumers will begin to see even more of this promising new technology.
Image Credit: 2290tax.com