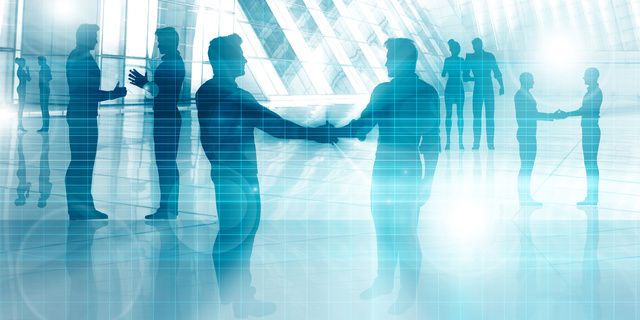 With the growing popularity of influencer marketing, more brands are piling on and trying to make both dollars and sense of this new marketing trend. It's not been without its ups and downs, and both brands and influencers have been learning, over time, what works and what doesn't.
And, already, there are many brands that are consistently doing well by connecting with regular guys and gals who have a ton of following on social media, as well as the vaunted social media celebrity. In fact, multiple studies have shown that influencer marketing, when done correctly, is capable of generating $2-$9 on every $1 spent.
That's far more returns than the average traditional or digital marketing campaign can generate these days. So, what makes a brand's work with an influencer successful?
The answer isn't so far-fetched in the world of business: it's about building relationships. And you start by finding the right people.
Identifying the Right Bloggers and Influencers
Finding the right influencers isn't just about looking for the most popular blogs or social media personalities, and throwing some money at them so they can promote your brand. You have to know who you're dealing with, and who they're dealing with.
Reach and Relevance
Considered the cornerstone of influencer marketing, these two concepts are always at the heart of every successful influencer campaign. You want to look for influencers who have the ability to get your message in front of people who would be responsive to your brand's message. This, combined with a wide reach makes for even more icing on the cake. An influencer that can deliver both is the dream of every brand.
Authenticity of Message
You want honesty and sincerity from your influencers. Their audience has to perceive them as being real and reliable. Influencers like these tend to get a higher response because their audience trusts them and often take their recommendations more seriously than those from a stranger or a billboard.
Rabid Audience Engagement
Nothing is better than seeing a regular social media celeb or blogger whose audience engages with them a lot. You want an influencer with amazing audience engagement. If they post anything, see how people respond to the message and the response volume compared to the number of subscribers, blog readers, followers or fans. Look for influencers who are well-engaged, and continue to engage with feedback.
For instance, if an Instagram influencer has 250k followers and gets no more than 100 people commenting, liking, and sharing their updates on a frequent basis, you don't want to hire that person as an influencer. However, if the person is able to consistently pull 4 figure audience engagements and your brand is relevant to their audience, this is probably someone you want to do business with.
History of ROI if Any
It's easier to work with influencers who have done business with brands before than it is to work with those who haven't. It may also be more expensive as they may be aware of just how much power they wield.
Whatever the case, if they have done business in the past, ask for a history of their transactions with brands and see if there's a consistent ROI. We're not saying they have to hit a home run on every message or campaign — there are too many factors at play for that to happen– they just need to have a history of fair performance for brands.
There are also platforms like NeoReach that help to connect influencers and brands that will support each other. They also post tips for connecting with influencers and use influencer marketing for your business in their blog.
Avoiding Negative Influencers
Now that you know these, you should also know that it's not enough to just work with an influencer. You need to be sure they are willing to work with you. Fans, subscribers, and followers don't mean anything if you look at a potential influencer and see any of the following:
Strong Statements Against Brands
This is a pretty big issue. You don't want to deal with an influencer who has strong biases against brands even if they have the audience. So, take a look at their posts and feeds to see if they have had any issues with brands or products in the past.
If yes, were their statements objective and fair, or were they just rants? If they were fair — in the sense that the brands and/or products were substandard — then you're probably looking at an influencer who is trying to insulate themselves from a bad business relationship and protect their reputation, just as your business would in their place. But if they gain and use their influence through negativity as a practice, you can safely discount them.
Controversial Blogger
Controversial blogs and websites tend to attract huge readership. This doesn't mean that they are great for sponsored brand messages. If a blog or influencer is mired in controversy, you should know to steer clear of them. At best, they are a wildcard and could turn on your brand at any time. Smart brands and marketers don't just pay for "either way" results. They pay for guaranteed outcomes.
The best relationships between brands and influencers are those where all parties involved win. The blogger and influencer gets paid to talk about or promote a product or service that they like or consider valuable to themselves or their audience, and the brand benefits from this exposure in the form of revenue and earned media value. Everyone smiles to the bank and are happier doing business with each other, and that's the bottom line.